All-Inclusive Dissertation Package
The WEX editor provides line-by-line feedback related to writing structure, style, and clarity. A full copy edit ensures that the development of the material is well-organized and the prose is clear and concise. The editor line edits for syntax, fragments, verbal tenses and word choice as well as proofreads for typos and other errors. All formatting issues are corrected. If you are concerned about writing style, the organization of ideas, and format, this deep editing support is the service for you.
Up to 10 hours of editing for dissertations no longer than 200 pages in length. 
Email WEX for longer dissertations.  
To get started, please upload your current draft of your dissertation. Once you submit your dissertation, you will receive an email from WEX and a WEX editor will edit your work.
Prices
AU Students: $425
External Clients: $625
Time & Completion of Editing
WEX editors will complete your manuscript within 2 weeks, unless the document requires extensive review – at which point, WEX will contact the client.
Should clients want the document edited within a week, we have a rush order option with an additional charge of $40.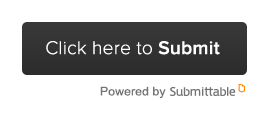 Dissertation Triage Program
Dissertations are challenging – potentially the most complex piece of writing any academic will write – so it's natural to need extra support. WEX's Dissertation Triage is a six-week program designed to support you in writing your dissertation. If you're feeling stuck, unmotivated, overwhelmed, or just know that getting help makes sense, Dissertation Triage is a vital step to success.
The WEX Writing Experts have designed Dissertation Triage to provide doctoral students with individualized writing support that will quickly identify effective strategies to overcome the challenges of writing the dissertation.  Dissertation Triage includes online meetings and editing with WEX PhD Coach.
1  hour of initial consultation to review needs & create strategy
3  20-minute check-ins to monitor progress & ask questions
5  hours of editing spread over 6 weeks
Reduced Rate to AU Students     ––    $299
As the adage goes:  "A good dissertation is a done dissertation."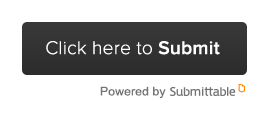 Transforming the Dissertation
This service is for those interested in transforming their dissertations into other manuscripts; such as, articles or books written for another audience.
Taking the academic manuscript of the dissertation and creating another document relies on a certain amount of transformation to occur. It certainly requires an ability to copy edit a lengthy manuscript of disparate parts in such a way that it becomes a readable text tailored to a new audience. WEX PhD editors have the editing expertise and breadth of writing exposure to help you meet this goal.
This service involves a deposit for an initial hour-long consultation and 5 hours of editing. Your WEX editor will keep in touch through regular emails, and you will be apprised of the development of the manuscript. Depending on the length of the project, there might be further editing costs, but WEX will keep you apprised throughout the process.
This is a service available only to the Antioch University community.