Post-Defense Dissertation Editing Package
Your dissertation is complete and approved by your committee, pending some changes. This package helps you thought the feedback from your committee to generate a final and more polished manuscript.
With the Post-defense Dissertation Editing Package, the WEX editor meets with you initially for an hour to to discuss the requested changes; edits the document with special attention to revised areas; and meets with you again for an hour to discuss any additional revisions you may need to make. The package includes:
1 hour initial coaching meeting

Up to 8 hours of focused editing on revised sections, and cursory review of the whole document for general textual concerns (checking for redundancy, typos, misspellings, etc.)
1 hour summary coaching meeting to discuss any further revisions
This package provides a discounted price for 10 hours of work with a completed dissertation. Additional services may be discussed if appropriate, in which case WEX will bill you for any additional hours. 
This service is only for post-defense dissertations; for pre-defense editing or other dissertation editing, please use the usual editing form.
To get started, please upload the final draft of your dissertation, as well as the most recent version with committee feedback (if applicable). Once you submit, a WEX editor will contact you to arrange an initial meeting. If the revisions requested by your committee are extensive, this package may not be not enough and there could be need for continued editing. You may discuss this with your editor if appropriate.
Time & Completion of Editing
WEX editors will complete work within 10 business days (2 weeks) unless the document requires extensive review – at which point, WEX will contact you to check in before continuing.
*This package does not include reference cross-checking for citations. If you'd like reference cross-checking, or other services not mentioned here, please email us at wex@antioch.edu.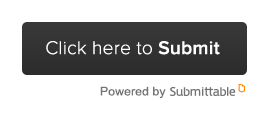 Dissertation Triage Program
Dissertations are challenging – potentially the most complex piece of writing any academic will write – so it's natural to need extra support. If you're feeling stuck, unmotivated, overwhelmed, or just know that getting help makes sense, the Dissertation Triage is a vital step to success.
AU Dissertation Triage
service is a
six-week program
designed for AU doctoral students in the process of writing their dissertations. The Triage package has been carefully designed to guide success & includes:
1 initial hour-long Coaching Session
3 twenty-minute / or 2 thirty-minute Coaching Sessions for ongoing support
Up to 4 hours of Professional Editing
Reduced Rate to AU Students     ––  starting at $299
As the adage goes:  "A good dissertation is a done dissertation."
Contact us for more information if you are interested in this service.
Transforming the Dissertation
This is a service available only to the Antioch University community.
This service is for those interested in transforming their dissertations into other manuscripts such as journal articles or books written for a new audience. Taking the academic manuscript of the dissertation and creating another document requires a certain amount of transformation. It certainly requires an ability to copy edit a lengthy manuscript of disparate parts in such a way that it becomes a readable text tailored to a new audience. WEX PhD Coaches have the editing expertise and breadth of writing exposure to help you meet this goal.
This service includes six hours of support split between coaching and editing, depending on your needs, which can be dispersed however you choose throughout the process. This may include brainstorming sessions to help you decide on your goals, review of resources available, and/or editing of manuscript drafts. You will communicate directly with your editor throughout the development of the manuscript. Depending on the length of the project there might be further editing costs, but WEX will keep you apprised throughout the process should your editor recommend additional services.