Don't write as a solitary endeavor!
At any time in your doctoral program, you might become aware that you need help with your writing. It might be that your professors are requesting that you revise papers or that you realize that you're struggling with a particular paper. This self-awareness is not something to be ashamed about, and frankly could be a reflection of your writing strengths, rather than weaknesses. Making the effort to seek support will help in many areas of your writing.
From the proposal to the dissertation, doctoral writing employs sophisticated organization, researching, writing, revising, and formatting of documents. The final writing, the research proposal and dissertation demand your keen balancing of your ideas and plans or results of your research with the current research in the field.
At WEX, our doctoral writing coaches and editors appreciate the complexities of this intellectual enterprise. Find community and support through WEX. We're Antioch, and we care about your success.
At affordable hourly rates, we strive to support you with a multiple services:
Writing Coaching:
Planning and Organizing the Proposal/Dissertation
Creating a writing plan that will support success
Developing content
Editing: a thorough review of your document for
Writing style
Style, word choice, and syntax
Format Editing:
Compliance with major professional formats: APA, Chicago, MLA.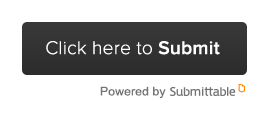 Resources for Writing Your Dissertation
Helpful Texts While Writing the Doctoral Proposal and/or Dissertation
Cone, J.D. & Foster, S.L. (2006). Dissertations and theses: From start to finish – Psychology and related fields (2nd Ed). Washington, DC: APA.
Davis, G. B., Parker, C.A, (2012). Writing the doctoral proposal: A systemic approach. Hauppage, NY: Barron's.
Feak, C.B & Swales, J.M. (2009). Telling a research story: Writing a literature review. Ann Arbor: University of Michigan Press.
Krathwohl, D.R. & Smith, N.L. (2005). How to prepare a dissertation proposal: Suggestions for students in education and behavioral sciences. Syracuse: Syracuse University Press.
Machi, L.A & McEvoy, B.T.  (2009). Six steps to success: The literature review. Thousand Oaks, CA: Corwin.